Sebastian Danicic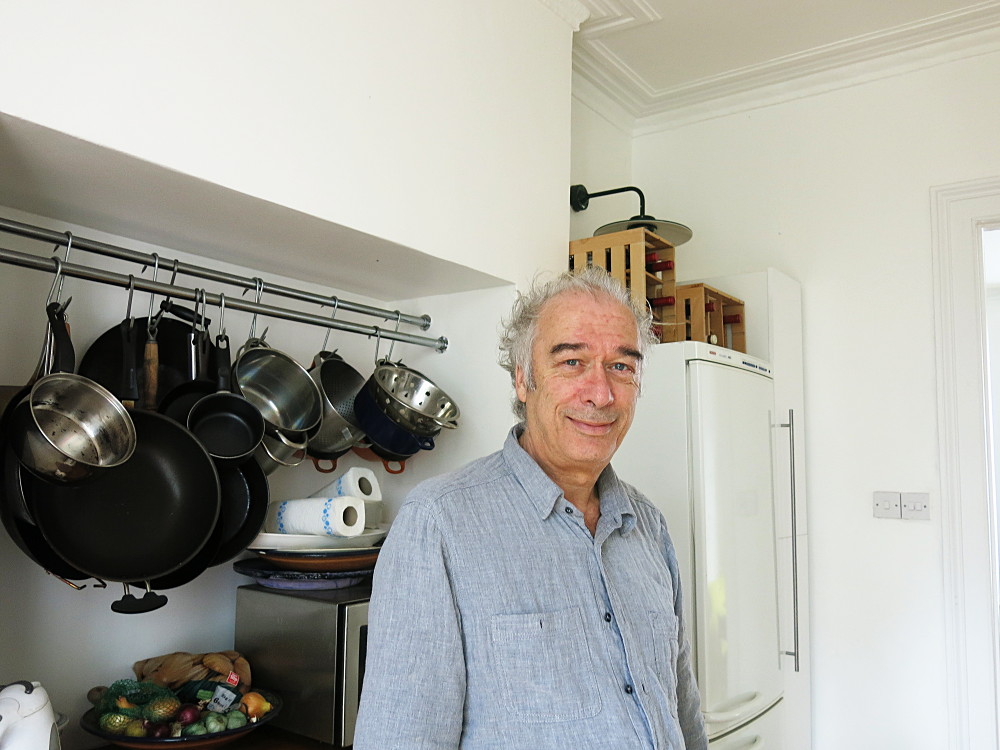 Projects
My research encompasses a range of different areas including program slicing, dependence analysis and transformation, program schema theory, evolutionary mutation testing, and, more recently, intelligent web spidering, Java decompilation, and Intelligent Data Analytics software watermarking and Community Detection in Software.
Intelligent Data Analytics
We have just started a new commercial research project working with our partners, Tungsten to develop a fully functional state-of-the art spend analytics system. Research At the heart of spend analysis is the general problem of forming an accurate, detailed semantic understanding of items from the raw text information that is available to the system (e.g. product descriptions). This data must be analysed using the existing knowledge base; there may, however, sometimes not be enough current 'context' to unambiguously 'understand' this data; in such circumstances it may be necessary to enrich information via additional user interaction and/or web spidering. To help solve such semantic issues there is scope for application of new AI techniques; for example, deep learning and reservoir computing and the newly emerging area of quantum linguistics. Learning algorithms for classification based on clean data Access to our partner's massive database opens up new opportunities to research state-of-art machine learning techniques (e.g. deep learning reservoir computing; echo-state networks) which potentially could also offer a significant improvement in classification performance.
Dependence Communities in Source Code
The concept of community structure arises from the analysis of social networks in sociology. Community structure can be found in many real world graphs other than social networks.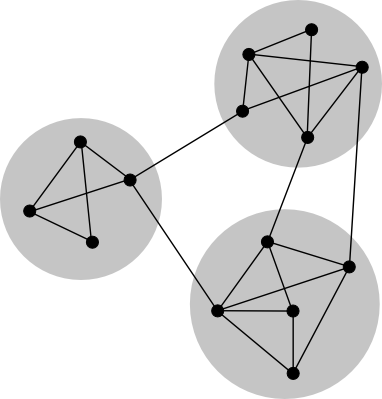 Recently, efficient community detection algorithms have been developed which can cope with very large graphs with millions of nodes and potentially billions of edges. So, for the first time, there is the potential for investigating communities in real industrial-strength software at the statement level. We have provided empirical evidence that dependence between statements in software does, indeed, give rise to community structure. Initial findings suggest that the separate dependence communities are far from arbitrary. They appear to decompose systems into areas of distinct functionality. This new approach to system decomposition has tremendous potential in many areas of software engineering, particularly in reverse engineering of legacy software and program comprehension.
This picture, for example, shows the natural community structure in the GNU WC program.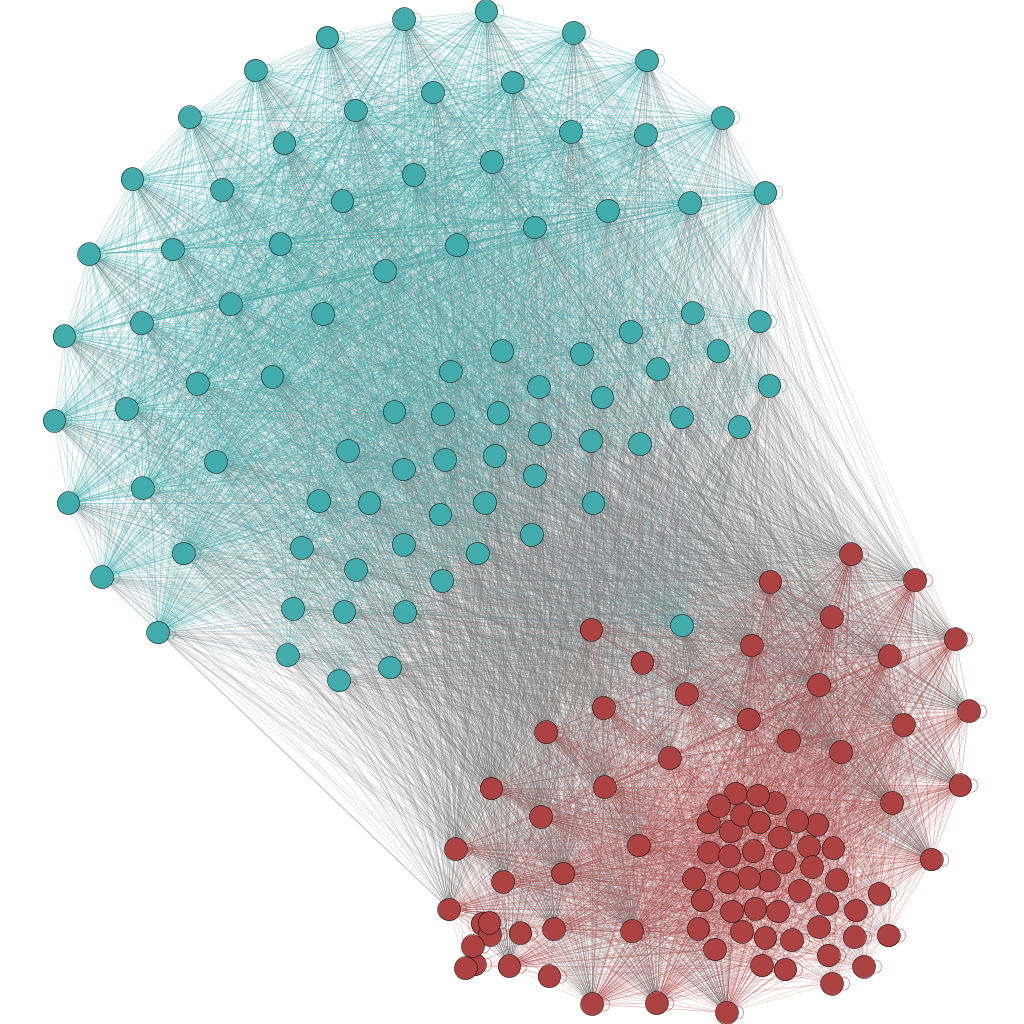 Linear Schemas for Program Dependence (EPSRC)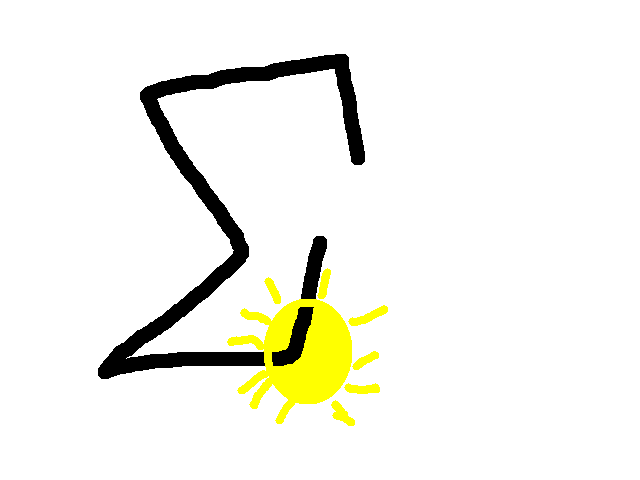 I was the principal investigator on Linear Schemas for Program Dependence (EPSRC: EP/E002919/1) (Collaboration with Kings College London, Brunel University, @UK PLC and AT & T, Bell Research Labs, USA.) Program schemas, (also called schemas, or schemata) define a class of programs, all of which have identical statement structure, but whose expressions may differ. Program Schemas have a well developed theory.
As a result of our work in program slicing, we found that program schema theory enabled us to precisely express the problems that we were tackling; namely the existence of statement minimal slicing algorithms at the `dataflow' level of abstraction. For such problems a class of schema which we called a `linear schema' was introduced. A linear schema is one in which no predicate or function symbol occurs more than once. Serendipitously, the proposers later discovered that the linearity condition helped in proving decidability of equivalence of schemas. Decidability of equivalence is the ability to automatically check whether two different schemas represent the same class of programs. We proved that equivalence of conservative, free, linear schemas is decidable and later strengthened this by proving that equivalence of liberal, free linear schemas is decidable in polynomial time. This work represented significant progress in the field of schema theory.
Knowledge Transfer Partnerships (KTP) support the partnership between business and universities or research organisations. A Knowledge Transfer Partnership between the Department of Computing at Goldsmiths College, Reading University and @UK plc was established in September 2006 and completed in September 2009.
I was the research supervisor on a KTP Partnership (Collaboration with @UK PLC )
@UK plc is a listed company with 34 employees. The main business of the company is an e-Commerce system integrating business, government and Internet.
This 3 year KTP project was set up to use the particular expertise of Mark Bishop and Sebastian Danicic at Goldsmiths and academics at Reading to research and develop software which could improve and supplement @UK plc's e-Procurement system. One of the main research problems was to devise a means of bringing together product information that had been coded in one of the three different classification systems United Nations Standard Products and Services Code (UNSPSC), eClass (commonly used within the NHS), and NSV. Artificial Intelligence, other classification algorithms were investigated in order producing a means of `de-mystifying' product information.
The main output of this project was a spend-analysis system called SpendInsight. In simple terms, SpendInsight is a software system which enables organisations to efficiently re-order basic supplies based on analysis of what they already use. It employs new artificial intelligence algorithms developed during the KTP project, that automate the previously manual spend analysis process, enabling analysis to be performed with unprecedented speed and detail which have been used to highlight potentially huge savings in the organisations. It identifies seven key areas of savings opportunities.
Current Impact of Project: £500 million savings for NHS SpendInsight is already being deployed at a number of organisations, bringing essential revenue to @UK. In particular, the service has already been sold to Basingstoke and North Hants NHS Foundation Trust and the NHS Share Business Service (with 128 NHS Trusts).
However the most striking and significant impact of our research has resulted from its use by the National Audit Office. The National Audit Office is a government organisation which audits most public-sector bodies in the UK and produces value for money reports into the implementation of Government policies. It noted in a recent report that the procurement of medical and other supplies consumables by NHS hospitals is essential to the quality of patient care and successful treatment outcomes. (National Audit Office Link) Using SpendInsight the National Audit Office have estimated that if hospital trusts were to amalgamate small, ad-hoc orders into larger, less frequent ones, rationalise and standardise product choices and strike committed volume deals across multiple trusts, they could make overall savings of at least £500 million, around 10 per cent of the total NHS consumables expenditure of £4.6 billion.
In particular @UK PLC performed quantitative analysis of the purchasing data of 61 NHS trusts. The enabled procurement patterns and prices paid by trusts to be investigated, and potential savings to be calculated. Furthermore the National Audit Office has recommended that the NHS use buying solutions such as SpendInsight in order to secure better value in procurement. Few other university research projects can ever have contributed to such a large potential change to the economic health of the nation.
PhD Students (as main supervisor)
Previous
Completed 2013 James Hamilton (Goldsmiths) Dependence Communities in Source Code.
Completed 2006 Dave Daoudi (Goldsmiths) Light Weight Program Conditioning
Completed 2005 Lahcen Ouarbya (Goldsmiths) A Lazy Semantics for Program Slicing
Completed 2004 Michael Laurence(Goldsmiths) Equivalence of Liberal Free Linear Program Schemas is Decidable in Polynomial Time
Completed 1992 Mark Harman (UNL) Functional Models of Procedural Programs
Current
Undergraduate Final Year Projects
Ant simulation
Breeding a good Othello player using genetic algorithms
Plagiarism Detection using structure and Google API
Mobile Phone Apps
Interactive javascript
Java Distriubted Programs e.g. Chat Systems
Graph Algorithms
Program Analysis and Trnasformation
Linux
Text processing Algorithms
Web Spidering
I am open to any interesting suggestions that involve programming.
Sebastian's Extra Curricular Activity
| Thing | Where | Why | How | What | Links |
| --- | --- | --- | --- | --- | --- |
| Cello Playing | Mainly at home | It's good for the mind, body and soul | Reasonably well | Chamber Music | London String Players |